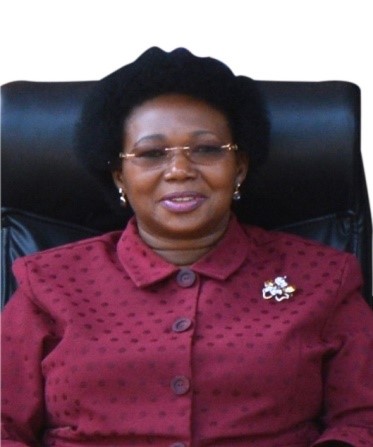 MRS. HILDA SINGO, MBA, B.Com, DBS, ACMA, CGMA, CPA(M)
MRS. HILDA SINGO, MBA, B.Com, DBS, ACMA, CGMA, CPA(M)
On the CMST Board, Mrs. Singo represents the Institute of Chartered Accountants in Malawi (ICAM). Currently a Member of the MTL Executive Management; Mrs. Singo is a seasoned corporate governance practitioner with experience accrued from challenging posts and assignments.
She is a qualified and Chartered Global Management Accountant and holds an MBA from University of Strathclyde. She is a graduate of University of Malawi.
Her work experience spans both the private and public sectors in areas of governance, finance, logistics, human resource, administration, projects and change management.
Mrs. Singo also has infinite experience serving on Boards. Currently, she is serving on the following Boards, Trusts and Philanthropic Organisations:  Director — Dairibord Malawi Limited (NED), Director — Southern Africa Telecommunications Association (SATA), Director — ICAM Council; Member of HR Committee of ICAM, Chairperson — ICAM Head Office Project; Trustee — PCL Pension Fund; MTL Pension Fund; and Kamuzu Academy Alumni Association. 
She has previously served on the following boards: MBC; RASCOM (Abidjan, Ivory Coast); Malawi Gaming & Lotteries Board; CIDA Project on Economic Governance; National Roads Authority; TNM and MTL Mobile Limited.
Mrs. Singo has delivered in challenging positions including Company Secretary & Chief Administration Officer, Financial Controller, Deputy Director of Finance, Management Accountant and Finance Manager.
She was named Country Winner of Africa's Most Influential Woman in Business and Government (MIW Award 2014).
She is a Member of Institute of Chartered Secretaries & Administrators (ICSA, since 2011), Member of Institute of Directors in Southern Africa (IoDSA, since 2009), Member of Institute of Chartered Accountants in Malawi (ICAM, since 1998)   Member of CIMA (UK, Southern Africa and Malawi, since 1997), British Council Regional Inter-country Leadership Training Programme Central Africa Leadership Programme (Malawi, Zambia, Zimbabwe, 2004.
A past president of the Blantyre Lions Club, Mrs. Singo is also into charity and philanthropy. Her hobbies include golf and walking.